Have a look at our latest video on automated capsule filling on LinkedIn!
Our modern and leading-edge equipment can manufacture high and consistent quality products and provide solutions for unique customer needs. We can develop, manufacture and package various product forms such as gels, creams, and liquids in different package sizes. In addition to traditional tubes, we also offer more special solutions, such as canula tubes. Explore our packaging range here.
Contact us at galena@galena.fi for your queries related to pharmaceuticals, medical devices, nutritional supplements or cosmetics. Alternatively, you can contact our expert.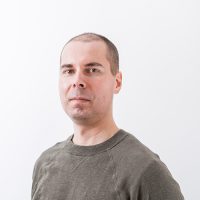 Jari Pietiläinen
Production Manager
jari.pietilainen@galena.fi
Follow us on LinkedIn and stay up-to-date on current industry news.