Five months ago, we had an open position for a maintenance manager at Galena. Three months fast forward, we have a competent, solution-focused, energetic professional working with us who is also fun and a great colleague. That's Janne Kinnunen for you, Galena's new Maintenance Manager!
Janne is a mechanical engineer with almost ten years of experience in various managerial and technical roles. In addition to his love for machines, Janne enjoys wandering in the wild, fishing, biking, and skiing. However, his newfound interest is competitive sailing.
In search of more challenges and further professional development, Janne applied to Galena. Meanwhile, Galena was looking for a professional with strong mechanical knowledge and experience and a desire to innovate and develop the company's operations and own knowledge about evolving technologies. It was a match made in heaven!
As the maintenance manager of Galena, Janne has a significant role. With our diverse equipment base, a person with a good knowledge of mechanics, automation, electricity, and building technology is essential for maintaining the equipment and developing the production lines to stay ahead of the competition and become a trustworthy and reliable partner for our clients. Janne agrees!
Janne aims to develop his knowledge of equipment maintenance to the finest. This way, he can lead himself and Galena to success, motivating him to perform even better, says Janne. Janne is a team player and believes in working together to achieve organizational goals.
Galena has an admirable, close-knit, professional work community that makes working enjoyable — Janne sign-offs.
Follow us on LinkedIn for more news on our people, job openings, and Galena's operations.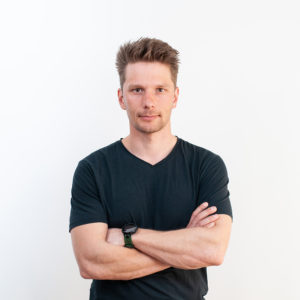 Janne Kinnunen
Maintenance Manager
janne.kinnunen (at) galena.fi