Galena Pharma is delighted to have been awarded ISO 9001 certification, confirming our competence and desire to effectively and efficiently provide a quality management system (QMS) while continuously improving our products, services, and internal processes.
To become ISO compliant, we underwent an extensive company-wide evaluation process, including quality management system development, a management system documentation review/audit, and a full assessment.
At Galena, we strive to understand, meet, and exceed our customer's needs and expectations by providing products of the highest possible standards, quality, safety, and reliability. With a relentless focus on excellence, our employees are committed to continuously improving all our processes and products, confirms Inka Heikkinen, Responsible Director, QP.
We would also like to extend our sincere thanks to our customers and suppliers for their continued commitment and support. With our goals focused on quality assurance and innovative production, we aspire to take Galena to new heights in the months and years to come.
About ISO 9001:2015
ISO 9001 is the world's most widely recognized quality management standard that ensures organizations meet the needs and expectations of their clients through an effective QMS.
The certificate was awarded to Galena Pharma by Kiwa Inspecta Sertifiointi Oy on 2 December 2022. Learn more about Galena's Quality Policy here. Alternatively, you can contact our expert Inka Heikkinen for more information.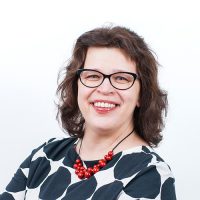 Inka Heikkinen
Responsible Director, QP
inka.heikkinen (at) galena.fi
Follow us on Linkedin for the latest industry news.