CONTRACT MANUFACTURING
We specialize in contract manufacturing of medicines, medical devices, and other health products, making it our core business. We have a comprehensive portfolio of over 260 EU-registered private-label products for clients to choose from, which allows them to select the most suitable products for their market needs.
We take pride in offering customer-oriented solutions and services, hence, the diverse range of products. Our state-of-the-art equipment, strong supplier network, and highly skilled and dedicated staff allow us to offer a wide range of services at competitive prices.
Our goal is to provide our clients with innovative finished products so they can focus entirely on marketing and achieving their commercial objectives.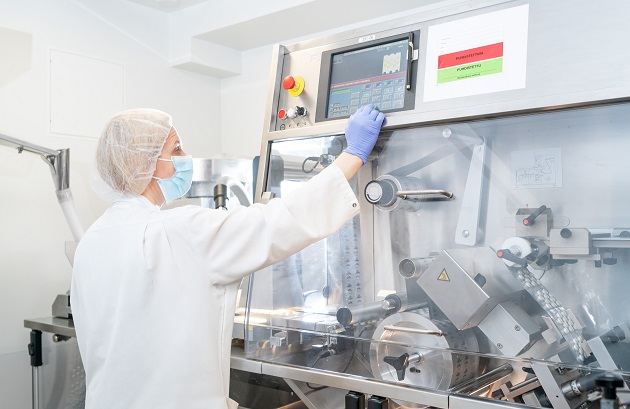 PRODUCT GROUPS
Human and animal medicines
Medical devices
Nutritional supplements
Cosmetics
Animal care products
Sports Nutrition
PRODUCT FORMS
Powders
Tablets
Hard capsules (vegan)
Solutions
Gel
Creams
We ensure the quality of our products by leveraging a state-of-the-art equipment base and a team of highly trained staff that enable us to manufacture different product forms flexibly.
In addition, we provide high-quality packaging services for various product groups and forms. Explore our packaging range here.
MATERIALS AND PROCUREMENT
We work closely with several suppliers. Thanks to our extensive supplier network, we can guarantee deliveries on time at a competitive price. Our suppliers are committed to complying with the code of ethics.
OTHER MANUFACTURING SERVICES
We offer special arrangements such as:
– Repackaging
– Repair kits
– Utilization of materials and raw materials owned or procured by the customer
– Primary and secondary packaging of the semi-finished product supplied by the customer
Customer orientation, efficiency, and quality are reflected thoughtfully in all our operations. We listen to our customers and offer a suitable alternative to their needs. We continuously expand our equipment base to meet our customer's needs and current requirements.
Our extensive experience in contract manufacturing and packaging makes us well-positioned to support our client's needs and help them succeed in their respective markets.
Email us your product needs, or fill out the contact form, and we will get back to you.
---