After successfully receiving ISO 14001 certification in March 2022, Galena is further working toward strengthening the company's environmental responsibilities and goals. As we perform the most environmentally responsible operations with our customers, we want them to benefit from our ISO 14001 certification. Below we discuss the importance of this certification in our business operations and how our clients and partners can benefit from it.
What does it mean for Galena Pharma to obtain ISO 14001 certificate?
ISO 14001 helps organizations improve their environmental performance by utilizing resources efficiently and reducing waste skillfully. Thus, acquiring ISO 14001 signifies our commitment to the environment guaranteeing environmentally responsible operations and minimizing environmental impacts and damages.
More and more people are engaging in buying sustainably produced products. Highlighting actions that consider environmental aspects and improve them will make your operations appear more sustainable and help you acquire even more customers. Below, you can find our tips on how this certificate can boost the marketing of your business.
Tell your customers that your products get manufactured under ISO 14001! 

Use digital platforms such as the company website, LinkedIn, Instagram, and Facebook to communicate your sustainable goals and manufacturing choices with your audience and customers.

Advocate sustainable procurement!

 

Galena ensures the use of sustainable raw materials in its manufacturing. By highlighting it in your product labeling and marketing communication, you can assure your customers of eco-friendly products. Ask us about recycling labels that suit your products the best!

Encourage your customers to act responsibly!

 

Informing customers about your environmentally responsible actions and products can spread ecological awareness and encourage others to do the same. Thus, resulting in an eco-friendly environment.

Acquire what is needed! 

When designing a new product, always consider your customer's needs to minimize product wastage. With the help of environmental management system (EMS), Galena can give you tips on effectively and sustainably meeting your customer's product requirements. This way, you and your clients can make economic and environmental savings.

Achieve sustainability through sustainable solutions!

Using bioplastic, reducing the container size, giving up unnecessary materials, and so forth significantly decrease the negative environmental impact of all products. Letting people know about your sustainable choices will boost the ecological value of your product. Ask our experts about environmentally responsible solutions that suit your products the best!
We believe that holistically well-off people are our company's most important asset. For humans to be well, the nature around us must also be well, and we are working towards this goal.
Want to learn more about our ambition to achieve our goals? Read our Environmental policy!
Feel free to contact us for environmentally friendly manufacturing and packaging services. Our experts will be happy to offer you green solutions to help you achieve your business goals—sustainably.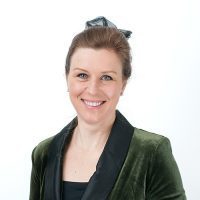 Heidi Taipale
Head of Regulatory Affairs and R&D, QPPV
heidi.taipale (at) galena.fi