As is known, the EU initiated a ban on titanium dioxide (TiO2) as a food additive in February 2022, with a six-month transition period ending in August 2022, after which TiO2 will get entirely banned.
Whereas, in the pharmaceutical industry, the use of titanium dioxide (E 171)— e.g., as colorant and opacifier— is still prevalent. This concern led EMA to publish new questions and answers on titanium dioxide and its replacement or removal in medicines.
Galena started offering titanium dioxide-free solutions to its clients and partners a few years ago. The controlled-release capsules manufactured at Galena's production line are free of titanium dioxide and suitable for vegans. In addition, we produce acid resistance capsules, tablets, and other applications using advanced technologies and innovative approaches.
Learn more about our Manufacturing services.
If you have products that require the replacement of TiO2 or need assistance in developing new products, let us know. Our experts will help you optimize your process to best suit your needs.
We will be happy to help you upgrade your product portfolio.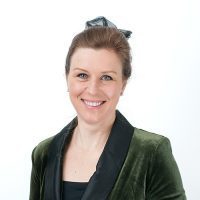 Heidi Taipale
Head of Regulatory Affairs and R&D, PRRC
heidi.taipale (at) galena.fi
Follow us on Linkedin to stay up-to-date with the current industry news.