New MDR-approved medical devices in our portfolio!
We are thrilled to announce yet another remarkable milestone in our journey of delivering top-notch medical devices to our valued clients and their consumers. With immense pride, we recently unveiled the addition to our expanding MDR-approved medical device portfolio: the publication of revision 04 of our MDR certificate. But there is more to celebrate!
We are excited to announce our most recent triumph—the brand-new MDR certificate (CR-03-1162-806-22) revision 05, officially granted by the Notified Body on the 29th of September!
For more information and detailed insights, please visit Eudamed.
Our newly MDR-approved medical devices are:
Zinc acetate lozenges
Oral honey solution for cough
Nasal solutions
Cold gels containing menthol
This accomplishment reflects the hard work of our team and dedication to positively impacting healthcare. We extend our heartfelt thanks to our remarkable employees, loyal customers, and valued partners for their trust and unwavering support throughout our journey, rejoices Heidi Taipale.
Our experts are here to address your inquiries and guide you through upgrading your medical devices.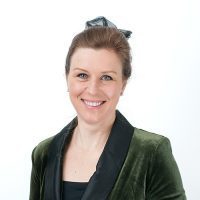 Heidi Taipale
Director, Regulatory Affairs and Product Safety, PRRC
heidi.taipale (at) galena.fi


For sales inquiries or more information on our medical device portfolio, write to sales(at)galena.fi.
Stay tuned for more news and product updates from Galena Pharma! We would love to share and celebrate our achievements and milestones with you.