Introducing Johanna Tamminen, our Senior Regulatory Affairs Specialist.
We are excited to introduce Johanna, a highly experienced Regulatory Affairs expert who brings a wealth of knowledge and expertise to the world of regulatory affairs at Galena Pharma.
"As a biochemistry graduate with extensive experience in the In vitro Diagnostic (IVD) industry, specializing in both R&D and Regulatory Affairs, this opportunity could not be more perfect for me." Johanna on working for Galena Pharma.
How has it been working at Galena this far?
Galena Pharma immediately caught my attention with its fascinating product range, innovative business concepts, and forward-thinking strategy. Since joining in May, I have stayed immersed in a dynamic and supportive environment where I have the privilege to delve into the entire regulatory field, mainly focusing on the requirements outlined in the EU Medical Device Regulation (MDR). The fast-paced nature of Galena Pharma allows me to expand my knowledge exponentially, ensuring I stay at the forefront of the evolving regulatory landscape.
How do you plan to support customers?
Having worked with global marketing authorizations and Post Market Surveillance (PMS), my expertise will be invaluable in assisting our customers (distributors) with registration processes worldwide. Galena Pharma's commitment to excellence aligns perfectly with my passion for helping clients navigate the ever-changing regulatory environment and achieve MDR certifications.
Other than Regulatory Affairs, what keeps you busy?
Outside the professional realm, I find solace in immersing myself in nature, exploring captivating books, embarking on exciting travels, and cherishing precious moments with my loved ones. Life is all about balance, and I am grateful to have found a career at Galena Pharma that challenges me intellectually and allows me to pursue my interests.
I am excited to be part of this incredible journey with Galena Pharma, and I look forward to making a positive impact within the company and the industry; Johanna signs off.
---
What makes Johanna valuable to Galena Pharma and our customers?
✅Extensive experience with Global Marketing Authorizations: Johanna's impressive track record in managing marketing authorizations on a global scale provides her with valuable insights into navigating complex regulatory landscapes. Her deep understanding of securing marketing authorizations across different regions ensures that our products meet all regulatory requirements worldwide.
✅ Proficiency in EU Medical Device Regulation (MDR): With a sharp focus on MDR compliance, Johanna understands the latest regulatory requirements and implications in-depth. Her expertise enables Galena Pharma to stay ahead of evolving regulations and maintain compliance, ultimately benefiting our customers and ensuring the safety and efficacy of our products.
✅ Hands-on expertise in Post Market Surveillance (PMS): Johanna's competence in Post Market Surveillance (PMS) plays a crucial role in upholding the highest product safety and efficacy standards throughout the product lifecycle. Her meticulous approach to PMS ensures that our products consistently meet regulatory guidelines and prioritize patient well-being.
You can connect with Johanna to explore opportunities for collaboration and regulatory guidance or to tap into her know-how in regulatory affairs.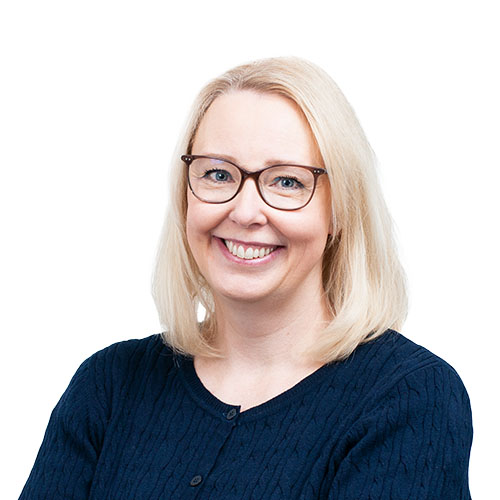 Johanna Tamminen
Senior Regulatory Affairs Expert
johanna.tamminen(at)galena.fi


Stay connected with us on LinkedIn to receive the latest industry news and updates on Galena Pharma.