Let's look at our latest video on automated capsule filling on LinkedIn!
We produce acid resistance capsules for vitamins, iron, and other applications using advanced technologies and innovative approaches. The controlled-release capsules manufactured at our production line are suitable for vegans and are free of titanium dioxide. Our well-trained staff and modern equipment guarantee market-leading quality at a competitive price.
Learn more about our manufacturing and packaging services.
Feel free to write to us at galena@galena.fi with queries related to pharmaceuticals, medical devices, nutritional supplements, or cosmetics. Alternatively, you can contact our expert for further discussion.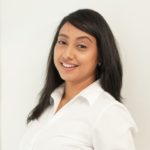 Sudipta Chatterjee
Sales and Marketing Manager
sudipta.chatterjee@galena.fi