The most awaited training on quality assurance is here! And Galena is proud to be a part of it.
Lääketietokeskus is organizing the annual QA päivä event on April 28 in Helsinki. Our Responsible Director, QP, Inka Heikkinen, will participate in the event and discuss the implementation of medical device regulation (MDR) in our existing quality system.
The training aims at educating professionals working in the field of Quality in various roles, such as experts, team leaders, and others interested in quality, about current and future quality policies and their implementation in organizations and the lean management system approach to quality processes.
More information on training and event registration from the Lääketietokeskus website. 
Galena has an experienced quality assurance team that assures compliance with all our processes and products. We will be happy to assist you with QA-related matters and ensure that your products are both standard-compliant and safe for your valued consumers.
Contact our expert directly or fill out the contact form and we will take it from there.
Follow us on LinkedIn and stay up-to-date on current industry news.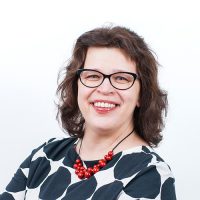 Inka Heikkinen
inka.heikkinen (at) galena.fi