ISO 22716:2007 announcement!
We are delighted to announce that we have received ISO 22716:2007 certification, Cosmetics—Good manufacturing practices (GMP)— on 22 February 2023. This certificate is a testament to our commitment to quality, safety, and compliance throughout the supply chain of cosmetic products, securing consumer wellbeing.
The certificate was granted by Inspecta Sertifiointi Oy as proof that Galena Pharma's quality management system complies with ISO 22716:2007 requirements. The certification covers manufacturing, packaging, design, sales, registration, and post-market surveillance of cosmetics. 
The benefits of ISO 22716 certification for our customers:
Quality Assurance:

 The certificate demonstrates our commitment to Good Manufacturing Practices (GMP), ensuring all our products get manufactured under strict quality control measures and meet quality requirements.

Compliance with regulatory requirements:

 The certificate proves our compliance with regulatory requirements and ensures regulators that the manufactured products meet the standards for producing cosmetic products.

Streamlined Manufacturing Processes

: The certificate confirms that we follow standard operating procedures (SOP) for the manufacturing, controlling, and storing of cosmetic products, streamlining the manufacturing process and reducing the risk of errors or delays.

Competitive advantage:

 Working with an ISO 22716-certified company ensures consumers that your products comply with international regulations and are safe to use, thus providing a competitive edge in the global marketplace.

Customer Satisfaction: 

As a CDMO, we understand the importance of customer satisfaction. Our ISO 22716 certification guarantees that our products get manufactured with the highest level of safety and quality, meeting and exceeding clients' expectations and satisfying end-users.

At Galena, we take great pride in producing safe and effective cosmetic products for our customers, states Inka Heikkinen, Responsible Director, QP. ISO 22716:2007 certification is a rigorous process that assesses our company's quality management systems, production processes, and overall commitment to safety and quality.
Our team of experts is committed to working closely with our clients to develop innovative products that meet their specific needs while adhering to strict quality standards. Receiving the ISO 22716 certificate is a significant achievement that reflects our dedication to excellence.
We thank our employees, partners, and customers for their continued support in achieving this milestone. We will continue to strive for excellence in our manufacturing processes and product quality to meet and exceed our customers' expectations.
Galena can help you meet your cosmetic product needs while adhering to the highest quality and safety standards. Let's develop and produce your upcoming cosmetic bestseller together!
Leave us a contact request, and we will get back to you. 

For more information on our ISO 22716:2007 certificate, contact our expert.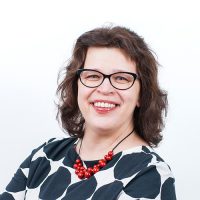 Inka Heikkinen
Responsible Director, QP
inka.heikkinen (at) galena.fi
Please stay connected with us on LinkedIn to receive the latest news and updates on Galena Pharma.
---
What is ISO 22716:2007?
ISO 22716 is a set of Good Manufacturing Practices (GMP) Guidelines for the cosmetics industry. It is an internationally recognized standard that provides guidelines for manufacturing, controlling, storing, and shipping cosmetic products. Read more here.