Alexej von Bagh is the new CEO of Galena Pharma.
We are delighted to announce that Alexej von Bagh has been appointed as the new CEO of Galena Pharma Oy, effective April 17, 2023. Atte Kukkonen, our current CEO, will continue to lead production and product development in the company and will be a vital part of our management team.
With over 25 years of experience —nationally and internationally— in various operative business positions, from a family-owned business to a listed company and a Private Equity owned company, Alexej brings a wealth of knowledge to Galena and is well-positioned to drive the company's continued success. "I am excited to accelerate the company's growth and strengthen Galena's operating model and culture alongside the team," confirms Alexej von Bagh.
"Alexej's all-round experience in business management, internationalization, and effective leadership will help take Galena to new heights, aligning with our strategic goals. We welcome Alexej to the Galena Pharma team and look forward to the company's continued success under his leadership," states Hannu Martola, Chairperson of the Board of Directors, Galena Pharma.
At Galena Pharma, we are proud to have built a robust product selection, an innovative product development pipeline, and a successful internationalization strategy over the past few years. However, with the surge of foreign interest in our products and company since last year, we recognized the need for additional support to manage this growth effectively. We are pleased to welcome our new CEO, Alexej von Bagh, who shares our values and vision for the future of Galena, states Atte Kukkonen.
Atte adds, "As we continue to expand, it has become evident that production and product development will require more of my attention in the future. Therefore, transitioning to a new role is a natural step for me. I am excited to see what the future holds for Galena Pharma under Alexej's leadership and look forward to the company's next growth phase.
We welcome Mr. von Bagh to the Galena Pharma family. I am confident that his vision, expertise, and leadership skills will be invaluable assets in driving the company's growth, innovation, and success," Atte Kukkonen signs off.
Galena Pharma welcomes Alexej von Bagh and wishes him all the best in his new role. We look forward to achieving great success under his leadership.
---
For more information, kindly contact: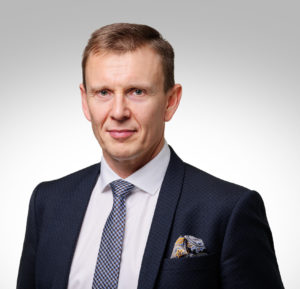 Alexej von Bagh
CEO
alexej.vonbagh(at)galena.fi