Galena offers ready-to-market medical devices for out-licensing.
As an ISO 13485:2016 certified and MDR-compliant Contract Development and Manufacturing Organization (CDMO), Galena Pharma is your one-stop shop for innovative, ready-to-market medical devices that meet the highest standards.
Why choose Galena?
End-to-end support: Galena Pharma offers a one-stop shop for medical device solutions. From design and manufacturing to sales, our experts handle every step of the process, ensuring top-notch quality.
Compliance partner: As a legal manufacturer (CE holder), we ensure your products adhere to the latest laws and standards and comply with regulatory requirements.
Precise documentation: Our dedicated team conducts thorough technical documentation reviews and audits, streamlining the process of meeting EU market requirements.
Comprehensive product range: Explore our varied medical devices, from gastrointestinal solutions, skincare to vaginal care products. Our portfolio is adaptable to match your unique needs.
Tailored Solutions: Your success is our priority. We collaborate closely, fine-tuning our offerings to align with your specific requirements.
Ready to upgrade your portfolio? Let's collaborate and create your next bestseller together!
Contact us via email at sales(at)galena.fi, or fill out the contact form, and we will get back to you. Visit our website for more information on our medical device products and services.
Alternatively, you can contact our expert, Heidi Taipale, who will gladly assist you with your queries.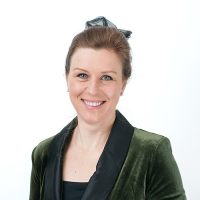 Heidi Taipale
Director, Regulatory Affairs and Product Safety, PRRC
heidi.taipale(at)galena.fi
Stay connected with us on LinkedIn for the latest industry news and updates.